Black-Jewish Relations in the U.S.
Publication / Print Design
ROLE: Designer

COMPLETED: Fall 2020

SPEACIAL THANKS: Ben Kiel


BRIEF
Display a sequence of events.
SOLUTION
A publication that explores Black-Jewish Relations in the United States. The book focuses on the uncomfortable, often times, oppositional relationship the two groups have and the power they have when they come together. The book is spiral bound to reinforce that history is changing and this story is being added to everyday.
The front flap reveals the title of the book.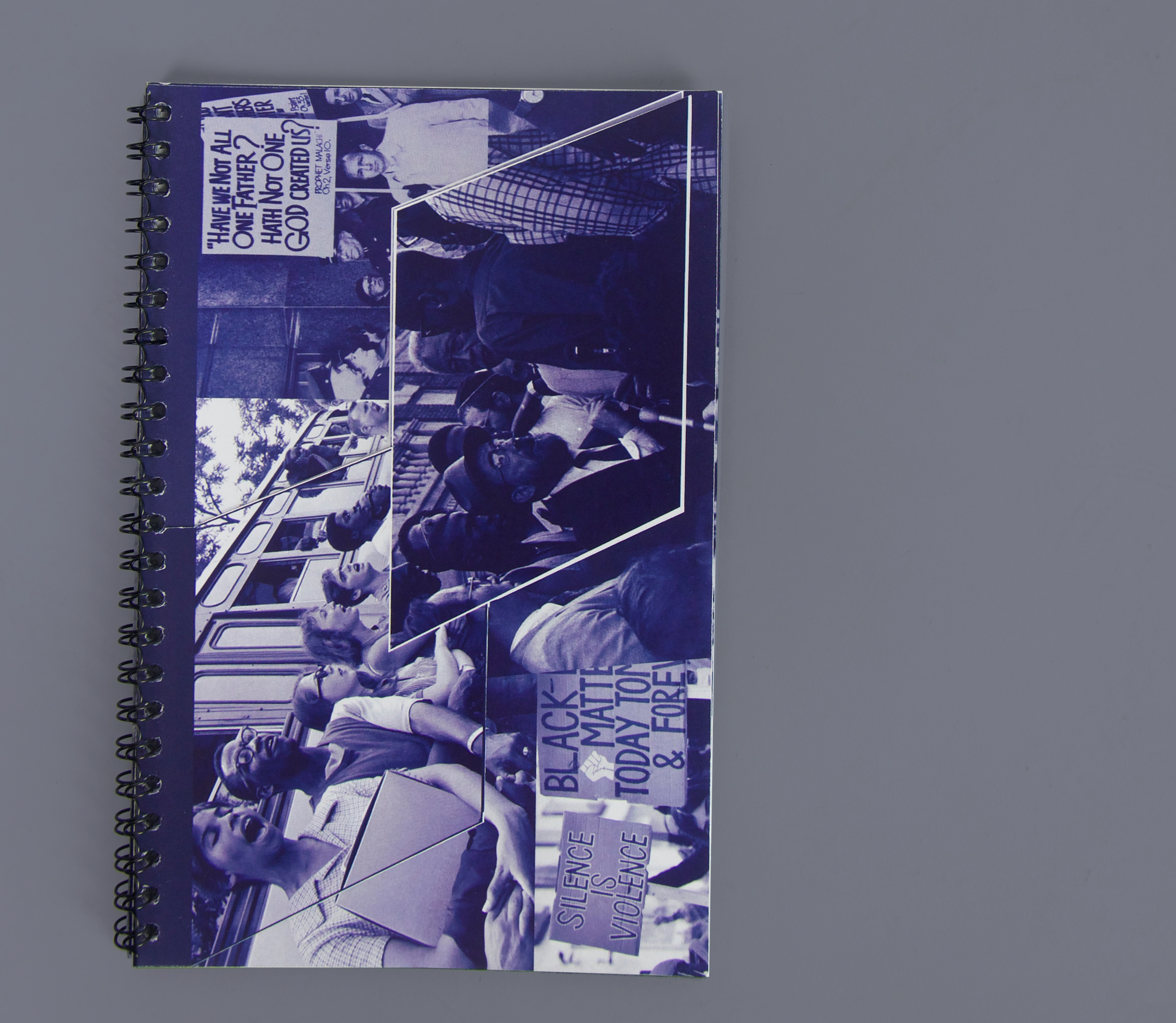 Selected spreads from the book:
Throughout the book, diagonals are used as a motif. They are used in the timeline as well the shape on the cover of the book. The shape represents the sharp overlap between the two groups and its effects on groups around it and on each other. The lines imitate the uncomfortable and unsettling interactions in life throughout the pages and the timeline.
The last spread contains the image citations.
Scattered within the book, there are mini pages to add depth and information to the complex content.
This call out quotaions is juxtaposed with the infamous Crown Heights riots on the back.